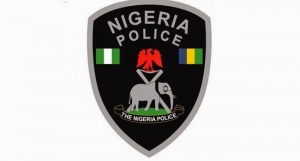 The Delta State Police Command has arrested and arraigned over 100 people for various crimes ranging from kidnapping, armed robbery, cultism, fraud, murder and other related crimes.
The Commissioner of Police, Delta State Command, Mr. Zanna Ibrahim, said one of the suspects, Saliu Tala, was a discharged soldier and is believed to be the kingpin of a syndicate that specialises in kidnapping women.
According to the police boss, the syndicate targets women who drive flashy cars and have been terrorising Asaba, the Delta State capital and its environs for months now.
Also paraded is one Chinedu Nwabuoke who allegedly defrauded his uncle of over N16m.
Nwabuoke, who works with a revenue consulting firm to Oshimilli South Local Government Area allegedly repeatedly collecting money from his uncle to finance a project that never existed.
Both suspects have confessed to the crime with regrets, according to the police.
"The most spectacular one is the syndicate that is responsible for the kidnapping of women here in Asaba," the Police commissioner said.
"Recently we have had an upsurge of kidnapping of women especially those that drive flashy cars. We have had five or six of such cases and we have gotten the kingpin of that syndicate and we are also on the trail of the remaining members of that group."
He said items recovered include cartridges, arms and ammunition, and explosives.
He thanked Nigerians who have provided credible information that aided the police in their work and called on more people to support the police.