Obasanjo meets with opposition leaders in Senegal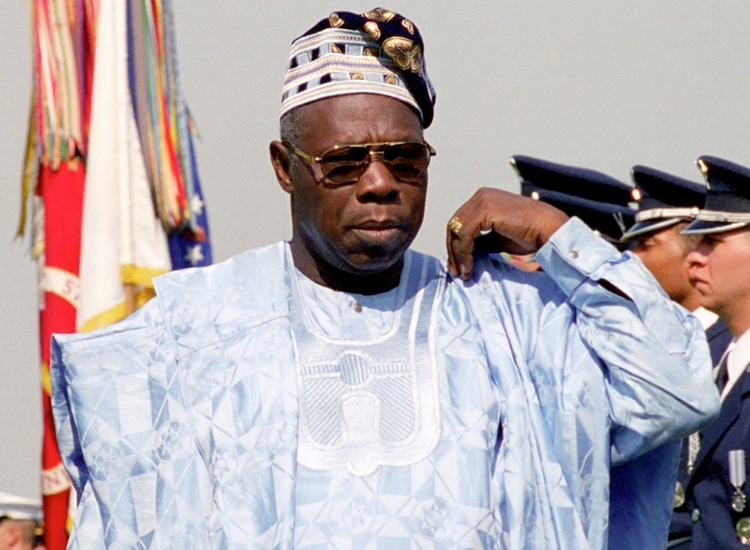 Former Nigerian President Olusegun Obasanjo is currently in Dakar, Senegal in a bid to bring some peace to the tense nation ahead of its elections on Sunday.
Mr. Obasanjo, who is currently visiting Dakar as head of a joint African Union Economic Community of West African states observer mission, has reportedly spent his first day in the country meeting with opposition leaders in Senegal who insist that President Abdoulaye Wade's run for a third term in office is illegal.
Nationwide protests broke out in the West African country after its highest court ruled that incumbent President Wade, 85, could seek a third term in office and banned singer Youssou Ndour from running for the post.
Senegal's constitution limits heads of state to two terms in office, but judges ruled that Wade's first term in office does not count as the limit came into play afterwards.
According to the BBC, at least six people are said to have been killed in the protests that broke out in January.
Obasanjo arrived in Dakar late on Tuesday while police once again fired tear gas to disperse protesters in the capital, the BBC reported.
He is meeting with leaders of the M23 movements who are behind the protests. They have demanded that Wade step down and not contest in the elections.
The former Nigerian president will also meet with key presidential candidates, including two former prime ministers, Moustapha Niasse and Idrissa Seck, and the leader of the opposition Socialist Party, Ousmane Tanor Dieng.
"My job here is, first, election observation," Mr Obasanjo told the BBC.
"And, second, to be proactive on behalf of our two organisations [AU and Ecowas] to prevent what is undesirable and unwanted," he said.