Mystery fire razes Benue State governor's home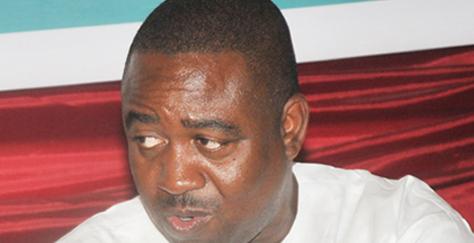 The Benue State government has blamed the mysterious fire that completely razed down a multi-million naira Makurdi property belonging to Governor Gabriel Suswam on the opposition.
The fire had started after 1 p.m. on Thursday, completely engulfing one of the massive buildings in the governor's private estate, located in the Hudco Quarters of the High Level area in Makurdi.
Media Director to the Governor, Mr. James Uloko didn't have to look far for the culprits, claiming that the "inhuman act" could be connected to opposition party which had recently "threatened to make the state ungovernable, sensing defeat at the election tribunal.''
According to the Vanguard, however, security guards on duty at the time of the incident reported hearing voices coming from behind the building.
Before the guards could investigate further, a fire canon was thrown into one of the blocks resulting in the huge flame.
State Deputy Commissioner of Police, Ibrahim Mohammed, says police officials are carrying an investigation to find the culprits behind the fire, but said no arrests have been made.