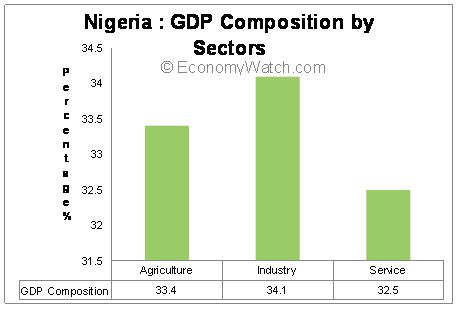 The International Monetary Fund (IMF) says Nigeria's economic growth remains strong.
It said this in a statement posted on its website after the Executive Board of the Fund concluded the 2011 Article IV consultation with Nigeria.
The Fund said that the country's non-oil real Gross Domestic Product (GDP) was estimated to have grown by 8.3 per cent in 2011 while the overall real GDP stood at 6.7 per cent.
It said that Inflation slightly declined to 10.3 per cent in December, 2011 from 11.7 per cent a year earlier in response to the Central Bank of Nigeria's tightening of monetary policies and moderation of food prices.
"The non-oil primary deficit of the consolidated government is estimated to have narrowed slightly from about 34.6 per cent of non-oil GDP in 2010 to 32.9 per cent in 2011, mainly due to expenditure restraint at the federal government level.
"Higher oil prices helped shrink the overall fiscal deficit from 7.7 per cent of GDP in 2010 to about 0.2 per cent of GDP in 2011," the statement said.
It explained that the monetary policy was tightened substantially in 2011 in response to the high inflation and strong foreign exchange demand.
The Fund said that growth was projected to remain robust in 2012 while inflation would increase temporarily as a result of the increase in gasoline prices.
It also said that the main downside risks to the short-term outlook were a further deterioration in the global environment and a worsening of the current violence in the northern part of the country.
The Fund highlighted the importance of improving public financial management to include a stronger framework for managing Nigeria's oil wealth.
"IMF welcomed the establishment of a Sovereign Wealth Fund (SWF) and underscored a rules-based approach to setting the budget reference oil price.
"It would strengthen the budgetary process and the operations of the SWF,'' it said.
The Fund recommended that the outlays from the SWF's infrastructure fund should be integrated into the budget and medium-term expenditure plans.