Obasanjo blame his successors for agriculture failure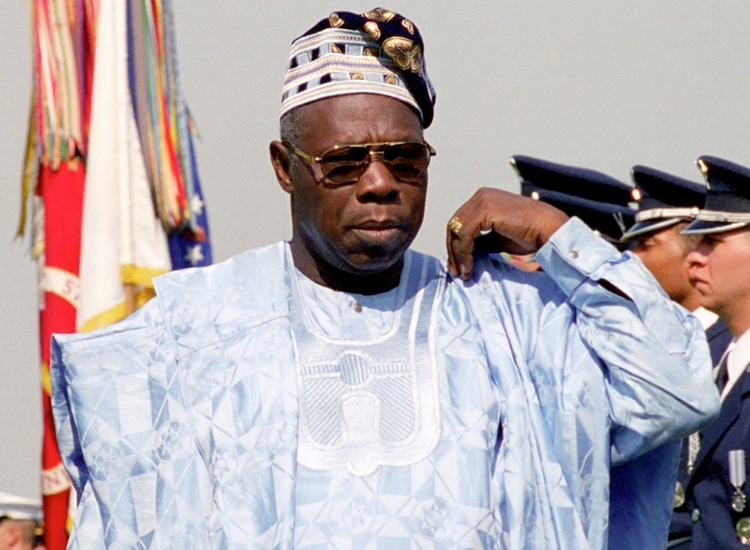 Former president Olusegun Obsanjo has blamed his successors as the bane for the nation's failure in food sufficiency following their failures to further develop his policies on agriculture.
The lack of continuity, policy inconsistency and misplaced priority in government programmes has continued to be limiting factors to agricultural development in Africa he said.
Mr. Obasanjo made this known whilst speaking at the regional forum on "Best practices in fostering food security in Africa" organized by the Centre for Human Security (CHS), an arm of the Olusegun Obasanjo Presidential Library in Abeokuta, the Ogun state capital.
The former president put the blames directly on administration of Alhaji Shehu Shagari and late Alhaji Umaru Yar'Adua, who took over from him respectively after his sojourn as the military Head of State and the elected leader. He noted after he left a policy of 'rice production', his successor came in and set up "a presidential task force for the importation of rice."
According to Mr. Obasanjo, "when I was Nigeria's head of government, whether as military head of state or as elected president, the progress we made in agriculture and food security was because I personally sat at the driver's seat."
"I recall that when I was the military head of state, we had a programme called 'Operation Feed the Nation' to improve agriculture and enhance food production. And we made some appreciable progress. We were self-sufficient in the production of agricultural produce such as poultry, rice and vegetable oil."
"However, when we left government and our successor came in; they set up a presidential task force for the importation of rice; not for the production of rice."
The former president bemoaned the slow development recorded so far in agriculture on the continent and called for concerted efforts from African leaders to pull the continent out of its present situation in agricultural development.
Mr. Obasanjo noted that some government officials undermine efforts to develop the nation's agriculture and promote food security through their corrupt practices. "We need to find a better way not to harm ourselves; a way to consistently, continually and, indeed, continuously promote food security in Africa" he said.
He called on government at all levels to provide the much needed political will to encourage research and attract the participation of the private sector in the agricultural sector for food security on the continent.
About 250 million of Africans are said to be undernourished, while over $25.7 billion was spent on food imports in 2010.
Agricultural best practices
Also speaking, at the forum, the CHS Chairman, Professor Akin Mabogunje, noted that in spite of its huge population and potential, Africa had not been able to cultivate viable agricultural practices, thus compounding the problems of human security on the continent.
The Professor explained that the centre was established to provide the necessary platform for a collective and knowledge-driven response to obstacles hindering Africa's development.
He added that in order to address this challenge, the CHS forum seeks to examine best practices in research, soil management, poultry production among others for food sufficiency and development of Agriculture on the continent.
And as a practical step in achieving this, the centre said it is piloting its feed Africa programme in Delta state, which is targeted at job creation for about 2 million people by scaling up government and private sector commitment.
Highpoint of the forum was a visit to the exhibition stand led by Mr. Obasanjo where various agricultural products were on displayed.