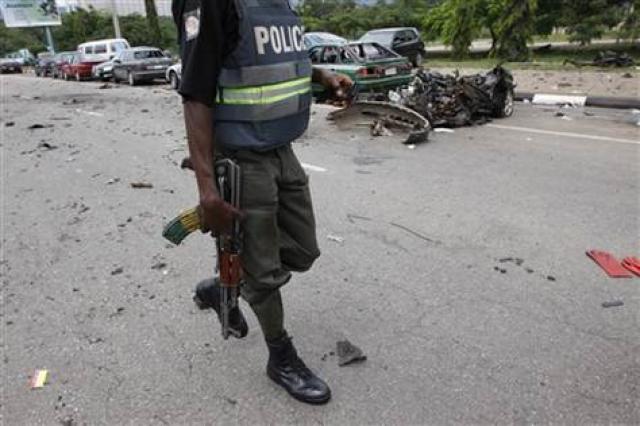 The Kaduna State Commissioner of Police, Mohammed Abubakar said on Saturday that Thursday attack in southern Kaduna villages that killed at least ten persons was a reprisal attack by herdsmen who lost their relations during the April 2011 post-presidential election violence in the area.
The police commissioner claimed that the attack was only at Nayida Talakkwacha village. This claim was hoever refutted by the Chairman of Chikun Local Government, Auta Maman Busa who insisted that the killings took place at Kufara, Dukunu and Dayi villages.
Eyewitnesses said the bandit wielding AK47 riffles attacked the villages from 10pm on Thursday to the early hours of Friday.
Innocent Chukwuemeka Mari a pastor of the Assemblies of God's Church in the area was amongst those killed. His wife was also seriously injured while their church was burnt.
However the state police boss, at a news conference in Kaduna said although investigations into the killings were still on, preliminary findings revealed that relations of Fulani herdsmen who lost family members during the last April post-election violence must have carried out the attacks on the villages.
According to Mr Abubakar, victims of the last Thursday incident could not immediately contact the police for help because of lack of telephone networks in the area.
He said even when the police got information and responded the long distance and the difficult terrain to the villages did not help matters as the attackers had fled before his men got to the village.
He denied that a church in the area was burnt, stressing, "no church was burnt in the scenario".
The council chairman however confirmed that musical instruments in the church were vandalized and burnt by the Fulani marauders.