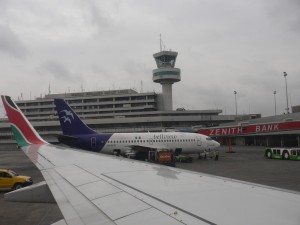 The Federal Airports Authority of Nigeria, (FAAN) has stopped the concessioninig exercise of the nation's airports that was entered into a few years ago with its revenue concessionaire, Maevis Nigeria Limited.
This declaration was made by the Managing director and chief executive officer of FAAN, George Uriesi on Saturday while briefing journalists at FAAN headquarters, Ikeja Lagos.
According to him, the business of managing the airports will solely rest on FAAN authorities which is to ensure that there is efficacy in what goes out and comes into the country as well as ensure the security of the nation's airports.
The airport authority had entered into a concessionaire agreement with the company to help it collect its N25bn annual revenue from the nation's airports in various fees such as the Passenger Service Charge, rents, landing and parking charges but a simmering war has since ensued between the two parties.
Meanwhile, the Federal Airports Authority of Nigeria has been accused of illegal termination of the agreement with Maevis.
In an interview with Channels Television the executive director of Maevis, Mrs Tokunbo Fagbemi said that FAAN has consistently disobeyed court orders as it has been told to go to the arbitration tribunal to settle its disagreement with Maevis because there is a subsisting court ruling on its concession pact with the agency,.
Mrs Fagbemi confirmed that it will soon go to court over the matter.