Don Jazzy launches new record label – signs Tiwa Savage
Former producer and god-father of Mo'hits Michael Collins, popularly called Don-Jazzy has launched a new record label which he called "Marvin Records"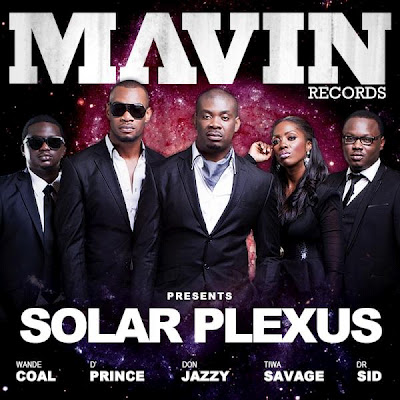 The multiple award winning producer also announced that Tiwa Savage would be joining the new Mavin family.
The signing of Savage, one of Nigeria's leading vocalists, is seen as a major coup for the budding record label and Don Jazzy promised fans that there are many more exciting faces to be "activated" by the label in the near future.
Don Jazzy, who broke away from his former Mo'hits partner D'banj has made effort to prove his competence to music lovers.
"I know that there are questions unanswered, mysteries unsolved and wounds to heal," the producer said. "But I would really appreciate if we allow time to heal the wounds for us all instead of digging them up again."
Don jazzy broke the news on a micro blogging quarter, twitter.
He twitted "'Hey people. Need your help on this one once again. pls help me tell a friend to tell a friend. #MavinRecords God bless'
CEO of the new label has spent the last three weeks locked in the recording studio along with the fellow "Mavins" as they finalize plans for their debut compilation album, Solar Plexus to be  released 8th May.
The album has been a collaborative labor of love which has traversed five countries.
In the same vein as the previously released Curriculum Vitae by the Mo'Hits All Stars, Solar Plexus will be an exclusive window to showcase the prowess of the Mavin family.