Doctors without Borders call for funds to clean-up Zamfara lead poisoning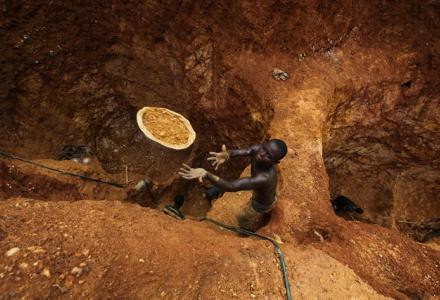 Humanitarian aid group, Doctors without borders has called for greater coordination from the federal government to enhance the clean-up process of the lead-posioning that claim the lives of hundres in Zamfara state.
The call was made at a gathering in Abuja on Wednesday, to give an update on the lead poisoning that occurred in March 2010, which claimed hundreds of lives in Anka local government area of the state. The group urged relevant government agencies to release more funds needed for the on-going clean up and treatment exercise to prevent more people from being poisoned.
The epidemic was as a result of illegal and unsafe mining activities and ore processing.
One of the many children affected by the lead poisoning was presented to the gathering and she is said to be suffering from long term effects of lead poisoning. "When happy, she moves her tongue, unhappy she screams one of her eyes seems to have gone blind. Whenever she wakes up from sleep, she has convulsions."
Statistics from the aid group Medecins sans Frontieres also known as Doctors without Borders estimates that over 400 children died of lead poisoning however, mortality rates have dropped in the areas being remediated and about 2000 children are still on treatment.
The group called for increased political will in completing remediation of the environment and treatment of the victims, as they revealed that a community called Baggage in the Anka local government of Zamfara state is yet to be remediated with over 1,500 children in need of treatment.
The chairman of the council of traditional rulers in the state also appealed to the government to get more aggressive in ensuring the clean-up of the affected areas.
Representatives of the Ministries of Environment, Health, Mines and Steel which are the relevant ministeries in this case, gave their assurances of government's commitment.
But there are also strong fears of areas that are already cleaned up, being contaminated again.