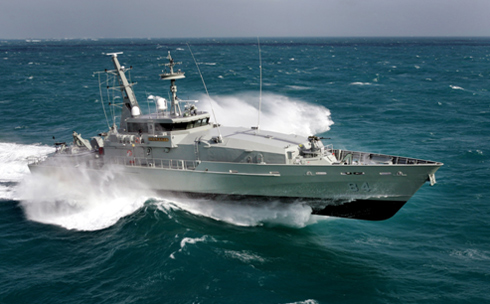 The Federal Executive Council (FEC) on Wednesday approved the procurement of two high speed patrol boats at the cost of N3.72 billion to strengthen the Marine operations of the Nigerian Customs Service,  along the nation's waterways.
Briefing state house correspondents after the council meeting, the Minister of State for Finance, Yerima Ngama said that the two patrol Boats which will cost N3.72billion and they will go a long way to curtailing the huge economic drain and threats which smuggling posed to the nation's manufacturing sector.
He also noted that this is in order to complement the efforts of other law enforcement agents in checking various forms of smuggling through the Nigerian Water Ways.

Owerri-Umuahia road gets N4.2 billion

The cabinet meeting also approved the contracts for the rehabilitation of the Owerri -Umuahia Road, Sections I, II and III in the Imo/Abia states, in the sum of N4.2 billion.
The roads are said to be in an utter state of disrepair and there is the need for two bridges to ease traffic.
Also approved is the construction of two bridges along the Auchi-Polythecnic-Agenebode Road in Edo state at the sum of N1.33 billion. The construction of the road finished in 2010 but the two bridges were not part of the original contract and that affected the optimal utilisation of the road.
The Minister of State for Works, Bashir Yuguda said that the bridges in Edo state will be completed in 12 months' time while the rehabilitation of the Owerri-Umuahia Road will be  also be completed in 12 months' time.
The weekly FEC meeting which was presided over by Vice-President Namadi Sambo also approved the adoption of a policy proposal for the coordination and utilization of Information and Communication Technology (ICT) in all the Ministries, Departments and Agencies (MDAs).
Information Minister, Labaran Maku said that the proposal aims at ensuring the harnessing of all ICT interventions as well as planning the orderly and systematic development of ICT in the nation.