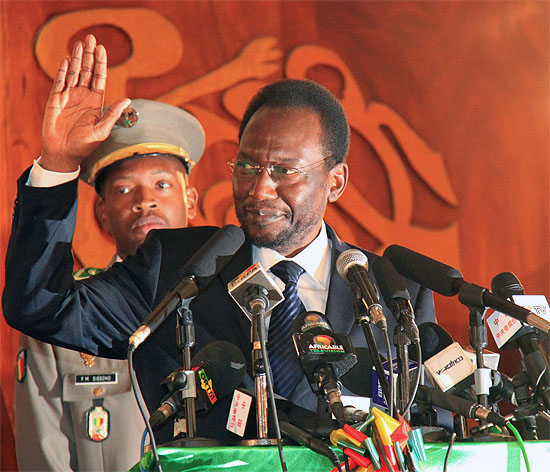 The chief negotiator for the West African regional bloc says the junta in Mali has accepted that the current interim president will stay in office until new elections can be held.
A group of middle ranking soldiers toppled Mali's democratically elected president on March 21. Since then West African leaders have been pressuring the junta to exit the political scene and return to their barracks.
Djibrill Bassole, the foreign minister of Burkina Faso, told reporters late Saturday that the junta and ECOWAS were in full agreement on the matter.
The junta in Mali had been resisting the extended presidency of Dioncounda Traore who took over as interim president on April 12 for an initial period of 40 days.
Bassole did not say how long the transition would last.