AU moves summit to Ethiopia after Malawi snubs Bashir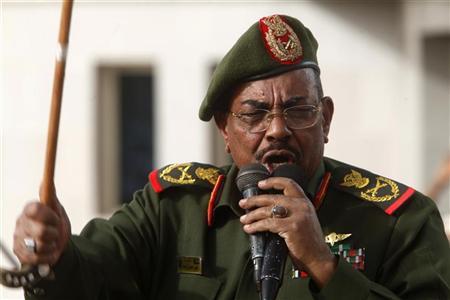 The African Union has moved its July summit to the Ethiopian capital after Malawi blocked the attendance of Sudan's President Omar Hassan al-Bashir, who is wanted by the International Criminal Court (ICC), the bloc said.
Malawi last month asked the African Union to prevent Bashir from taking part in the event, saying his visit would have "implications" for its aid-dependent economy.
"Following the withdrawal of … Malawi to host the 19th AU summit meetings … and after consultations among member states, it has been decided that the 19th summit will be held at the African Union headquarters in Addis Ababa, Ethiopia, on the same dates," the AU said in a statement late on Monday.
As an ICC member state, Malawi would be obliged to arrest Bashir if he enters its territory. Bashir is accused of masterminding genocide and other atrocities in Darfur.
The ICC's chief prosecutor has called for aid cuts to countries that fail to detain him.
Malawi angered international donors, who have provided about 40 percent of its budget funding, when it hosted Bashir last year while Bingu we Mutharika ruled the country. Mutharika died in April.
African heads of state voted in 2009 not to cooperate with the ICC indictments, saying they would hamper efforts to end Sudan's multiple conflicts, and criticised the court for unfairly targeting African countries.
Bashir has since visited Kenya and Chad, both ICC members, as well as Ethiopia, Eritrea and other countries – an embarrassment for the global court.
The agenda for the July summit includes relations with South Sudan, which seceded last year under a 2005 peace deal, Sudan's Foreign Ministry has said. The two countries are at odds over issues including the position of the border, oil payments, debt and the status of citizens in one another's territory.