President Goodluck Jonathan on Thursday established a Committee to verify and reconcile the findings of the Technical Committee set up by the Federal Ministry of Finance to conduct a detailed review of all subsidy claims and payments made in 2011.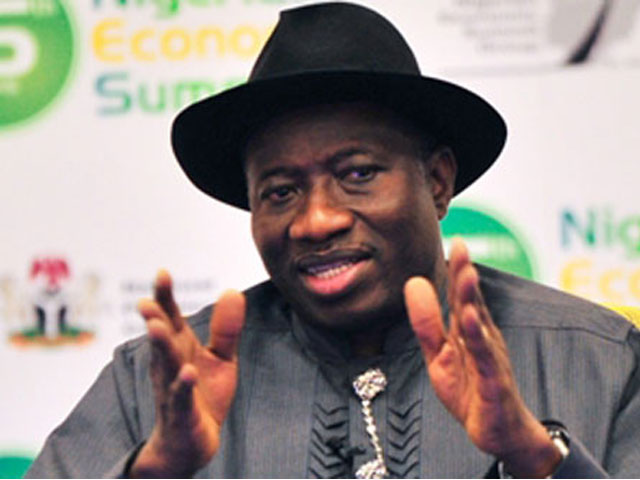 According to a press statement signed by the Special Adviser to the president on Media and Publicity, Reuben Abati, the reason for the establishment of the committee is to enable Mr Jonathan fulfil "his pledge to Nigerians that no person or organization guilty of fuel subsidy fraud or corruption will escape justice."
Mr Abati said "President Jonathan has directed the 15-member committee headed by Mr. Aigboje Aig-Imoukhuede to begin work immediately and conclude its assignment by 1700 hours on Friday, July 13, 2012 as a prelude to immediate action on all identified cases of fraud.
The statement said that the other members of the new committee are: Dr. Abraham Nwankwo (DG DMO), Mr. Bernard Otti (GED Finance & Accounts, NNPC), Mrs. Oyinye Ahuchogu (CBN), Mrs. Sola David-Borha (MD Stanbic/IBTC, representing the Banking Community), Mr. Mike Osatuyi (National Secretary, IPMAN), Mr. Obafemi Olawore, Mr. Jonah Otunla (Accountant-General of the Federation), Mr. Bright Okogwu (DG, Budget Office), Mr. Reginald Stanley (Executive Secretary, PPPRA), Mrs. Aisha Waziri-Umar and Mr. Jalal Arabi.
The Attorney-General of the Federation, the Inspector-General of Police and the Director-General of the State Security Service will also be represented on the Committee which has the following terms of reference:
1. To further verify and reconcile all claims made in the report of the Technical Committee on Fuel Subsidy Payments;
2. To properly identify all cases of overpayment and/or irregular payment;
3. To accurately identify all likely fraudulent cases for criminal investigation and
4. To review any other pertinent issues that may arise from its work and make appropriate recommendations.
On receiving the Verification and Reconciliation Committee's report, President Jonathan will order whatever action he deems necessary to ensure justice and the full recovery of all fuel subsidy funds that may have been illegally paid.