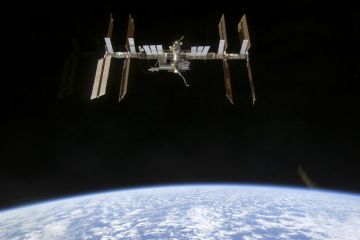 Nigeria on Tuesday, received two Earth Observation Satellites to further help the ailing security situation in the northern country.
The Minister of Science and Technology, Professor Okon Bassey Ewa said that the satellites would be used to resolve many developmental challenges until the country obtains radial satellites with advanced features that will bring lasting solutions to the security threats in the country.
Surrey Satellite Technology Limited from the United Kingdom officially handed over the satellites to the Minister in Abuja, after completing the paper work.
The endorsement and exchange of the documents signify the commencement of satellite application towards solving many problems in Nigeria including observation of crisis areas and flooding
Both satellites, when fully deployed, will deliver very large amount of earth observation data simultaneously and will offer very valuable information for development.
The immediate deployment of the satellites to crisis areas to observe and proffer lasting solutions to nagging issues such as security in the northern region, flooding and degradation in the south of the country will be the next line of action.
Speaking on the other satellites owned by the country, the Minister noted that Nigeria SAT 2 and Nigeria SAT X will also be useful in surveillance and monitoring, disaster mitigation and management. He also added that they will be used in damage assessment, relief operations and infrastructure development.