Malian Islamist rebel group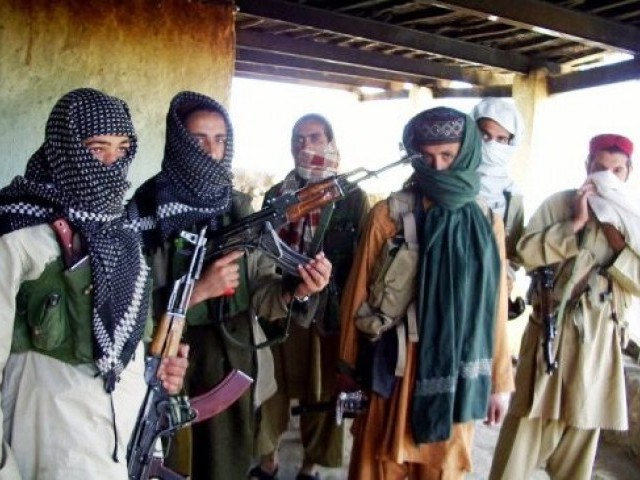 can be part of a negotiated political solution to reunite the divided West African country if it breaks with al Qaeda and its allies, a senior African Union official said on Monday.
African leaders at an AU summit in Addis Ababa are backing negotiations to try to form an inclusive national unity government in Mali, where a March 22 military coup in the southern capital Bamako triggered the seizure of the north of the nation by a mix of Tuareg separatists and Islamist rebels.
Since then, the Islamists, some allied with al Qaeda, have displaced local Tuareg separatists to seize control of most of the largely desert north, including the main towns of Gao, Kidal and Timbuktu. They include Ansar Dine, a Malian group led by a prominent Tuareg fighter and political leader, Iyad Ag Ghali.
Parallel to the negotiations, the AU through the West African regional grouping ECOWAS is pursuing a plan to create a military force which, with U.N. backing, would intervene to expel the northern rebels and reunify Mali if the talks failed.
"We have not yet exhausted all the possibilities to reach a peaceful solution to this situation," AU Peace and Security Commissioner Ramtane Lamamra told reporters at the summit.
While the AU has ruled out negotiations with what it calls "terrorist groups" such as al Qaeda and its allies like Boko Haram in Nigeria and al Shabaab in Somalia, regional mediators were maintaining contacts with the Malian Tuareg-led MNLA movement and Ansar Dine, Lamamra said.
He welcomed the fact that the MNLA (National Movement for the Liberation of Azawad), which originally led the successful rebellion in the north, declared on Sunday it had dropped its claims for a separate state after the northern revolt was hijacked by the al Qaeda-linked Islamists.
Lamamra said Ansar Dine could still also join the dialogue to form a national unity government for Mali, which he said should include influential figures from the north.
"We do encourage Ansar Dine to distance itself from al Qaeda and come to the table as a Malian national group," he added.
Ag Ghali, who has been involved in past rebellions by the fiercely independent Tuaregs in northern Mali, has said his group, whose name Ansar Dine means "Defenders of the Faith", wants to establish strict sharia, Islamic law, across Mali.
"DIVISION OF LABOUR"
Islamist groups including Ansar Dine have carried out public whippings of alleged adulterers in the north and destroyed UNESCO-listed shrines of local saints in the ancient town of Timbuktu, arguing such worship was un-Islamic.
African leaders are seeking U.N. Security Council support for the possible military intervention in Mali to end the rebellion in the north and reunite the Sahel state.
The Security Council has endorsed the West African efforts to end the unrest in Mali but has stopped short of backing a military operation until African leaders can clearly spell out its objectives and how it would be carried out.
Lamamra said AU and ECOWAS military experts were currently in Bamako drawing up a plan of action with the Malian army. He added the continental body should be able to go back to the Security Council with its detailed operational strategy for the intervention "in a matter of weeks".
While African troops would make up the intervention force, Lamamra said he expected "a division of labour" for other tasks among the international community once the U.N. Security Council had given the go-ahead for the military operation in Mali.
"A number of countries can contribute intelligence," he said, without specifying further.
Resolving the messy coup aftermaths in Mali, and also in Guinea-Bissau, where a military putsch in April interrupted a presidential election, are some of the tasks facing new AU Commission chief Nkosazana Dlamini-Zuma of South Africa who was elected at the summit on Sunday.
In her first news conference after being elected and without referring specifically to Mali, Dlamini-Zuma, a former foreign minister and ex-wife of President Jacob Zuma, said she would work to solve crises in Africa "as expeditiously as possible".
She recalled that the AU had created its own Peace and Security Council precisely because, she said, the United Nations had often moved "at an elephant's pace" to deal with African conflicts.