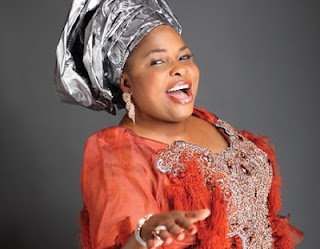 The Bayelsa State government said the appointment of the First Lady, Dame Patience Jonathan, as a permanent secretary in its state, is in recognition of her services to the state and nation, coupled with the fact that she was on a directorate level officer in its civil service.
According to a statement signed by the Senior Special Assistant on Media and Public Affairs to Bayelsa State Governor, Daniel Iworiso-Markson, "unknown to a number of people, the First Lady, Dame Patience Jonathan, joined the Rivers State Civil Service in the 90s, and upon the election of her husband as Deputy Governor in 1999, transferred her service to the civil service of Bayelsa State. She rose through the ranks of the public service of Bayelsa State and was last appointed into the directorate cadre as a Level 15 officer in 2005".
The state government's statement was in response to the criticisms which trailed the inclusion of the First Lady's name in the list of 19 public servants appointed permanent secretaries on July 11.
"We want to place it on record that His Excellency, the Governor of Bayelsa State, Hon. Henry Seriake Dickson, is convinced firstly, that wives of governors, vice presidents, Presidents and all other spouses whose positions are not recognized by the laws of the country and are not funded by the government should be encouraged and supported to pursue and maintain their independent careers.
Press Statement: RE: APPOINTMENT OF DAME (DR.) PATIENCE JONATHAN AS PERMANENT SECRETARY BY THE BAYELSA STATE GOVERNMENT; SETTING THE RECORDS STRAIGHT