The House of Representatives on Thursday called for the immediate sack of the Director General of Security and Exchange Commission (SEC), Arunma Oteh, insisting that her appointment was illegal.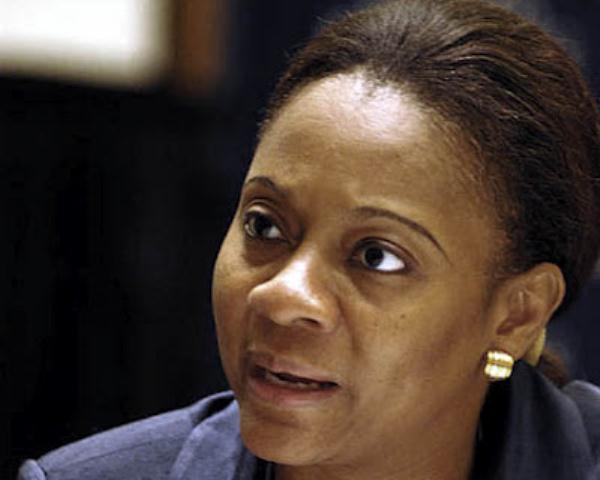 Considering the report of its ad-hoc committee on the probe of the near collapse of the capital market, the lawmakers unanimously approved the recommendation that the Ms Oteh be sacked for incompetence and inadequate qualification for the role she is playing.
Giving a summary of the findings of the investigation before commencement of the clause by clause consideration, The Chairman of the ad hoc committee, Ibrahim Tukur El-Sudi (PDP, Taraba) defended the recommendation, explaining that Ms Oteh's appointment was in violation of the investment and security act, 2007.
The lawmaker objected to the decision of the presidency to bring back Ms Oteh when an investigation on her was still pending.
The house also approved the recommendation that "in view of the breakdown of corporate governance in SEC, leading to total collapse of cooperation and coordination within its board and top management and since the tenure of the board has expired, top management of SEC should be relieved of their duties so as to give the capital market an opportunity of credible regulation through appointment of a neutral board and top management that will regain the confidence of investors."
Section 3 ( 2 ) a and Section 38 ( 1 ) ( b ), 2 and 3, Section 315 of the investment and Security Act, 2007 stipulates that anyone that will be appointed as the DG of SEC must possess up to 15 years experience in the Nigerian Capital Market, a requirement the lawmakers said Ms Oteh does not possess.
"She has shown incompetence in the management of human and material resources at her disposal in Security and Exchange Commission."
The lawmakers also called on the SEC to prevail on the Nigerian Stock Exchange to activate and strengthen the Investor Protection Fund (IPF).
They also urged the Minister of Justice, Mohammed Bello Adoke to prosecute the governor of the Central Bank of Nigeria, Sanusi Lamido, Mustafa Chike-Obi, the Managing Director of Asset Management Corporation of Nigeria, (AMCON) and Ms Oteh, for contempt of the House of Representatives.
According to the lawmakers, the public officers contravened Section 4 and 11 (b) of the legislative House powers by refusing to produce documents as requested by the ad -hoc committee.
Furthermore, the lawmakers asked the Economic and Financial Crimes Commissions (EFCC) to investigate Ms Oteh and Mr Chike-Obi, and the Managing Director of Union Bank Plc, Funke Osibodu over the missing N8 billion arising from the Union Bank Public Offer.