Former military Head of State, General Ibrahim Babangida (RTD) has stated that despite the myriad of security challenges confronting Nigeria at the moment, the nation's democracy can be said to be safe as it can no longer be threatened by any military intervention.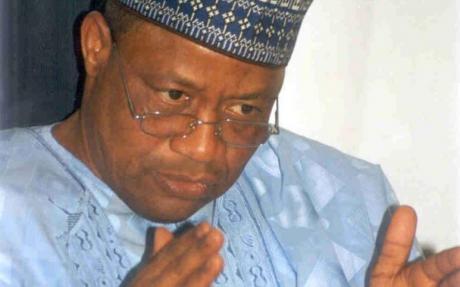 The former president, who delivered the 20th anniversary lecture of the National Defence College (NDC) in Abuja on Tuesday, said that the college has contributed to national development over the last 20 years.
While outlining some of the contributions of the college to national regional and international development, the retired General, with all assurance noted that the nation's democracy can no longer be truncated by the military.
Nigeria's 52 years of existence has being plagued by series of military putsches, resulting in the military ruling for over 30 years.
General Babangida who came into power via a military coup in 1985, noted that the NDC has over the years now inculcated professional core values and ethics that support democratic rule amongst military and paramilitary personnel.
He observed that long before Nigeria's return to democratic governance, military officers who passed through the college had been prepared for life of service under civilian leadership and control, adding that it is no surprise that since the return of democracy in 1999, the military and allied agencies have firmly kept to their professional duties. This he added has facilitated national development.
The NDC was established in 1992 by the Babangida's administration and the former leader was invited as the guest lecturer for the 20th anniversary lecture of the college, to x-ray the college in the two decades of existence.
Mr Babangida listed some of the achievements of the college such as the establishment of the National Emergency Agency through a research document of one of its participants.
Others include the establishment of the ECOWAS Standby Force on the regional level and the African Standby Force in collaboration with the African Union.
He added that the college has fostered cohesion, co-operation amongst the various security agencies which has become very useful as the country confronts recent security challenges.
The Commandant of the college, Admiral Thomas Lokoson supported the view of the guest lecturer and joined him in advocating   the strengthening of the institution by the federal government, emphasizing that the NDC is an human capital development institution, that is critical for the development of the country.
The Commandant and other top military dignitaries at the lecture reached the consensus that with its many achievements in 20 years, the NDC deserves to be recognized by the federal government beyond being a military institution.
They urged that the institution should be viewed as one which its research must be patronized by relevant arms of government for its developmental agenda, as it occurs in other parts of the world.