Crude oil production increases to 2.7 million barrels per day-NNPC
The Group Managing Director (GMD) of the Nigerian National Petroleum Corporation (NNPC), Engineer Andrew Yakubu has revealed that crude oil production in Nigeria has risen to 2.7 million barrels per day from 2.4 Million barrels.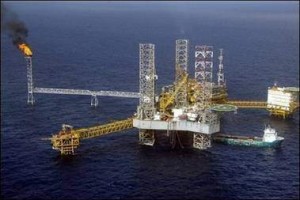 Engineer Yakubu made the revelation when a delegation from Benue state, led by the state Governor, Mr. Gabriel Suswam visited him in his office.
The GMD explained that the security measures put in place by the Federal Government in the Niger Delta region was responsible for the positive results as shown in the increased crude oil production.
He appealed to all the state governments, local governments, communities leaders and other partners to work in partnership with the corporation to safeguard the pipelines and other strategic national assets in order to reduce wastage.
The NNPC boss also expressed the corporation's readiness to collaborate with the Benue State government to restore the NNPC depot in Makurdi, the state capital.
Governor Suswam had earlier raised his concern over the neglect of the Makurdi depot and he also declared the desire to partner with NNPC in the resuscitation and expansion of the depot.