Navy intensifies search for kidnapped foreigners
Security agents have increased the search for four foreigners that were kidnapped during an attack on a vessel belonging to an oil services company.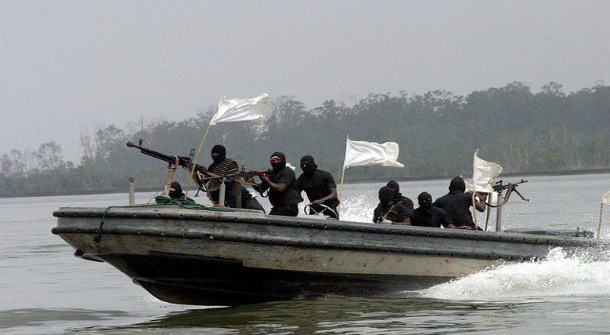 The attack occurred at the Gulf of Guinea when the suspected pirates stormed a vessel belonging to the Sea Trucks Group.
The Nigerian Navy spokesman, Commodore Kabir Aliyu said "We have intensified our search for the kidnappers and the abducted four foreigners,"
Another naval officer said, the search for the foreigners has continued in the creeks and the waterways in the region.
He added that, We are leaving no stone unturned in our efforts to get back these four foreigners who were kidnapped aboard the vessel. We are redoubling our efforts.
While the spokesman for Sea Trucks Group Corrie van Kessel, said "We are very focused on getting our crew back safely."
She added categorically, if contacts have been established with the abductors and efforts being made to secure their freedom, saying that releasing such information "could jeopardize current efforts."
She also confirmed that four abducted foreigners were from Indonesia, Malaysia, Iran and Thailand.
It was reported that four expatriates were reported to have been kidnapped from the vessel; two sailors were killed."
The gunmen men killed two men while two others escaped unhurt.
The International Maritime Bureau (IMB) said in a report released last month that there had been 32 piracy incidents recorded in the Gulf of Guinea in the first half of 2012, 25 attacks in 2011.