NNPC to double crude oil production by 2015
The Group Managing Director (GMD) of the Nigerian National Petroleum Corporation (NNPC) Engineer Andrew Yakubu has revealed the corporation's plan to double the recently recorded growth in crude oil production.
The plan seeks to improve on the increase of 120,000 barrels per day (bpd) to 250,000 (bpd) by 2015.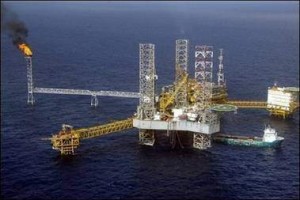 Mr Yakubu made this known in Abuja during an introduction ceremony for the corporation's new recruits of over 500.
The GMD recently announced that the growth in the nation's crude oil production had risen to 2.7 million barrels per day from 2.4 Million barrels.
He stated that the participation by Nigeria in the upstream sector would improve national security and ensure that the country derive more benefits from the exploration of its oil resources.
He said that Nigeria must step up its game to match the global oil markets and become a stronger force.
Mr Yakubu also called on other sectors of the economy to contribute to the fight against unemployment by creating more job opportunities for the nation's teeming youth population.