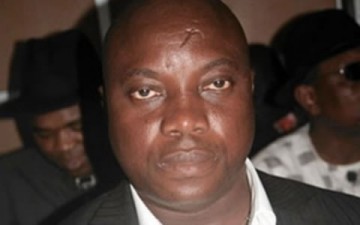 Federal Government  has agreed  to open the third phase of the Amnesty Programme with 3,642 ex-militants, the Special Adviser to Nigeria President on Niger Delta Affairs, Mr. Kingsley Kuku said.
Kuku said this in Arogbo, Ese Odo Local Government Ondo State on Monday while addressing members of the People's Democratic Party (PDP) at a rally for the PDP's candidate for the October 20 governorship poll in the state, Chief Olusola Oke.
Kuku said 3,642 persons would join the 26,368 beneficiaries of the programme, bringing the total number to 30,000.
He said, "The expansion was sequel to the agitation from those that were not considered in the first phases of the programme.
"There is agitation going on in the Niger Delta and I have always being at the fore front of the clamour that the amnesty programme has to close, the boys are unrelenting and the security agencies have collected their arms.
"The only option opened to us is to return their arms. So if we are not going to return their arms, they should be included in the programme one way or the other.
"My office and that of the National Security Adviser have met and forwarded a memo to the President to consider the final inclusion of 3,642 persons to the  current  26,368 to make it 30,000."
He said the programme was also being expanded to include those people that did not carry arms during the Niger Delta militancy but that were working for the ex- agitators.
Kuku said, "The militants were assisted by informants and other helpers; so the armed ones will not do anything without those helping them. We are talking of a process that even when we have dealt with these categories of people we still have problem, hence the extension.
"We have to include law-abiding citizens of these communities in the programme. Unless we do this, we will be telling the communities that they can only be empowered if they carry arms.
"In order to cancel that message which has been backfiring in this programme, it is important to include these people who are close to some forms of restiveness in their communities."