President Goodluck Jonathan on Monday said that his administration is succeeding in the fight against corruption in Nigeria.
The president disclosed this in a nationwide broadcast to mark Nigeria's 52 years of Independence.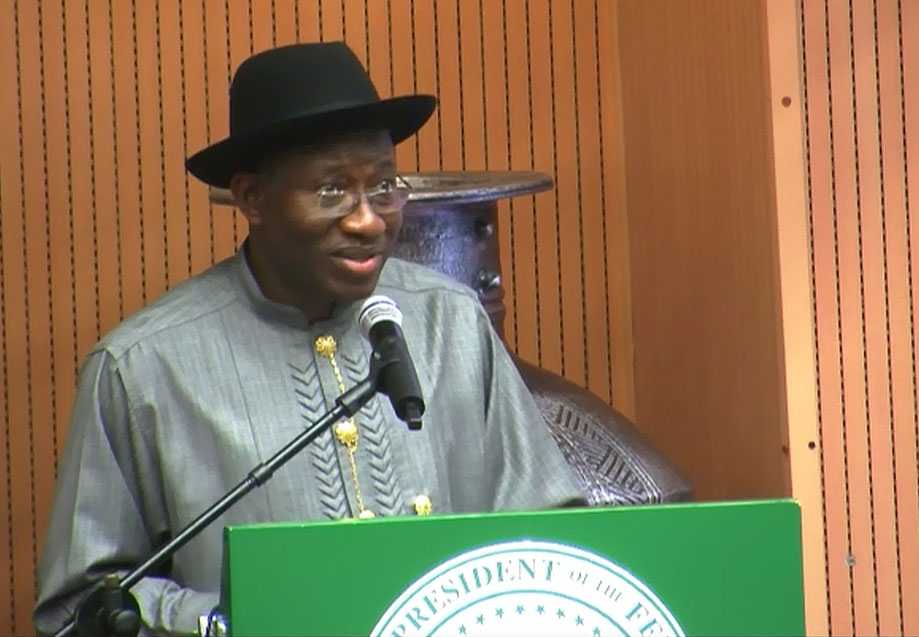 Mr Jonathan said despite the security challenges the country is faced with, his administration have remained resolute in the fight against 'endemic corruption'.
"Even as we remain focused on the issue of security, the fight against the scourge of corruption is a top priority of our Administration," he said.
"We are fighting corruption in all facets of our economy, and we are succeeding. We have put an end to several decades of endemic corruption associated with fertilizer and tractor procurement and distribution. We have exposed decades of scam in the management of pensions and fuel subsidy, and ensured that the culprits are being brought to book.
"In its latest report, Transparency International (TI) noted that Nigeria is the second most improved country in the effort to curb corruption.
"We will sustain the effort in this direction with an even stronger determination to strengthen the institutions that are statutorily entrusted with the task of ending this scourge.
"I have given my commitment of non-interference in the work of the relevant agencies and I am keeping my word. What we require is the full cooperation of all tiers of government, and the public, especially civil society and the media.
"This Administration has also introduced for the first time in Nigeria's history, a Performance Contract System for all Ministers, and other officials of government. This is to further place emphasis on performance, efficiency, and service delivery.
We'll conquer flooding
Speaking on the flooding that has killed scores of people and displaced over a million other, Mr Jonathan said he has "received the interim Report of the Presidential team that I set up to assess the flooding situation across the country.
"The Federal Government has taken measures to assist the affected States, while considering long term measures to check future reoccurrence."
Read the full text of President Jonathan's Independence Day speech here.