Boko Haram: Senator under investigation sues Defence Minister, AGF
The Senator representing Borno Central Senatorial Zone, Ahmed Zanna on Wednesday filed a N5 billion suit against the Minister of Defence, the Attorney General of the Federation and the Spokesman of the military Joint Task Force (JTF), Lt. Col. Sagir Musa for alleged libel and mental trauma when the JTF claimed that a Boko Haram Commander, Shuaibu Mohammed Bama was arrested at his residence in Maiduguri.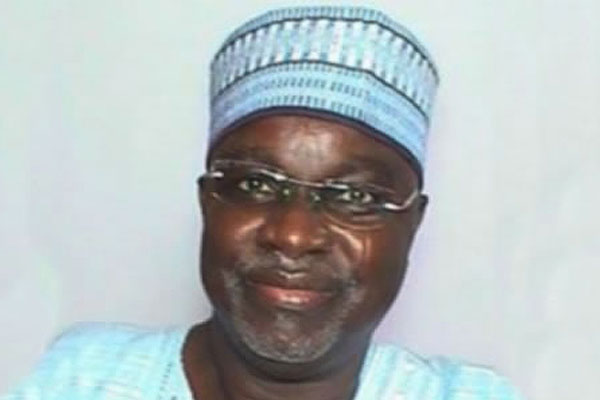 Mr Zanna, who is still being investigated by the State Security Service (SSS), deposed to a 19-point affidavit in support of the action in which he insisted that the arrested Boko Haram Commander was not arrested in his house.
In the Writ of Summons filed by his counsel, Gbenga Olagundoye, the Senator is "claiming N5billion jointly and severally against the defendants for libel."
The writ reads: "On or about the 19th of October 201, the 4th Defendant (Lt.Col. Sagir Musa) acting at all material time in the normal course of his duties as spokesperson of the Joint Task Force at a press conference attended by numerous representatives of the print and electronic media (both local and foreign) maliciously issued a written press statement which was distributed and disseminated to journalists and members of the public following defamatory words concerning the Plaintiff which the defendants knew to be false.
"I am aware of the facts stated above because my attention was drawn to the publication of the press statement in all newspapers, television and radio stations as well as the internet. I read the report in the newspapers and on the internet, viewed the report on all the television stations in Nigeria and listened to the same report on all the radio broadcast on the issue in Nigeria
"Judging from the volume of phone calls and text messages that myself, my aides, my relatives, friends and well-wishers received on the issues, I sincerely believed that practically every Nigerian read the report of the press statement issued by the 4th Defendant
"That the words referred and were understood to refer to me by the following particulars:
"That I am the only serving Senators of the Federal Republic of Nigeria who has a house along Damboa Road GRA Maiduguri
"That I am a member of the National Assembly and the Senator representing Borno Central Senatorial Zone in the Senate
"That the facts in (a) and (b) above are widely known to Nigerians especially my friends, relations and associates and the entire population of Borno State and the Borno Central Senatorial Zone
"That in their natural and ordinary meaning, the said words published concerning me, meant and were understood to mean that:
"I harbored a wanted Boko Haram terror suspect in my house and therefore I am a supporter of the terrorists group Boko Haram
"That the clear innuendo in the words complained of, bore and were understood to bear the meaning which I have just stated by the facts that pleading in the foregoing paragraph by way of innuendo with the following particulars:
"That Boko Haram is a notorious terrorist group operating in Nigeria and who had been held responsible by the public for a series of terrorist activities, bombings and killings of both of civilians as well as military, police and other Para-military personnel
"That it is generally believed by members of the public that the Boko Haram secretly receives materials aid and other support from some members of the society
"That the publication complained of falsely portrayed me as one of the persons who aid and support the Boko Haram in their terrorist activities."