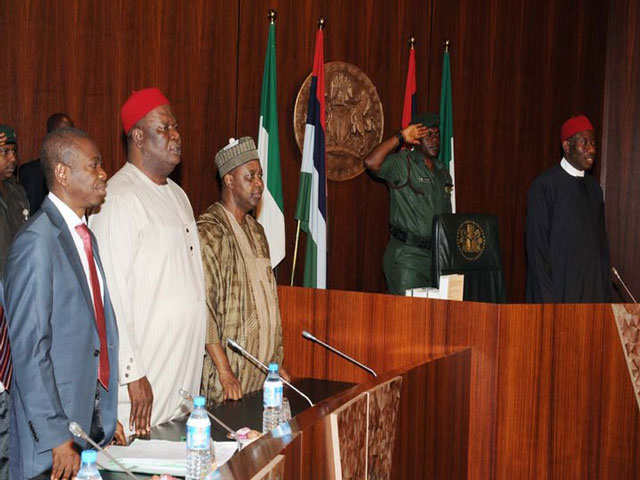 The Federal Executive Council (FEC) has approved a loan facility of $77.73 million to support urban water projects for Lagos and Cross River states.
Briefing State House correspondents after the council meeting, minister of information, Mr. Labaran Maku said the loan granted by the International Development Agency (IDA) is been given on a concessionary ground to the two states to rehabilitate urban water works.
While Cross River state will take $43.92 million, Lagos will take $33.83 million.
FEC also approved a contract for the Federal Capital Territory (FCT) to commence the rehabilitation of the ECOWAS parliament building located in theAsokoro District of the FCT. The facility which is said to have gone into a state of disrepair was awarded to the Julius Berger to the tune of N3.43 billion.
A contract for the construction of what it called a "strategic road" linking Sagbemi-Kiribo-Gada-Egbekigbo in Ondo state at the cost of N3.55 billion was also approved by the council. The road which is a 23 kilometer stretch is part of the post amnesty projects of the Niger Delta Ministry.
Apart from holding the council meeting in the First Lady's conference room, the president used the opportunity to receive the trophies and plaques Nigerian nurses and midwives won in a recent Maternal and Child Health Competition held in India.
FEC apologized for the poor quality of telecommunication operators in the country and promised to raise sanctions for defaulting operators.
Apart from the contracts approved, the federal executive council is to spend another N454 million for the augmentation of the contract on the Ibadan-Ilorin road while the rehabilitation of the service lane on the Niger Bridge will cost N2.393 billion.