Jega reiterates call for the creation of election offences tribunal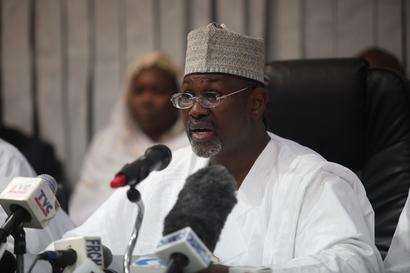 The Chairman of the Independent National Electoral Commission (INEC) Prof. Attahiru Jega has renewed calls for election offences tribunal to prosecute electoral offenders.
The chairman said the commission cannot successfully prosecute electoral offenders because it lacks adequate funds and manpower.
The chairman said this at the INEC/ civil society dialogue on plans and progress toward the 2015 elections in Abuja.
Jega warned that if electoral offenders are not prosecuted, it could lead to impunity.
The tribunal, he noted, is in compliance with part of the recommendations of the Justice Muhammed Uwais report.
He identified the need to draw the attention of the National Assembly to the importance of the tribunal for future credible polls.
He admitted that conducting credible elections in Nigeria is a very difficult task.
He called on government to work on the Uwais panel report on electoral reform that recommended that a separate body should be set up to handle electoral offences.