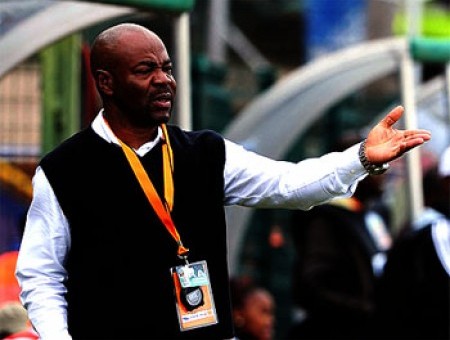 Coach John Obuh; the head coach of Nigeria's African Youth Championship squad for the 2013 edition has opened up concerning how the team will fare saying is confident of qualifying for the World Cup by scaling the group stage of the 2013 African Youth Championship in Algeria which will kick-off holds from March 16-30 in Rabat and Casablanca.
As it stands Nigeria's Flying Eagles will be facing Mali, Gabon and DR Congo in the tournament and the coach sounded positive that Nigeria will have a wonderful outing due to his side's quality because of the composition of his team.
"All the teams that will be coming for the tournament are good because all of us have to scale past some countries before reaching this stage.
"Every country has equal opportunity to win the competition but we have a quality team that should be able to hold their own against all other teams.
Some of my players are familiar with the tournament and I know this will give us some edge.