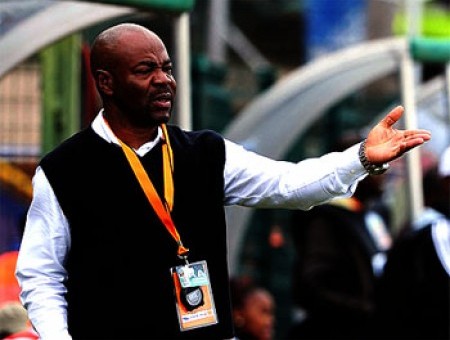 Ahead of the African Youth Championship taking place this year, Nigeria's U-20 head coach; John Obuh has decided not to hang his hopes on foreign based players, thereby leaving open chances of invitation for all players in his programme for the AYC which will be taking place in Algeria.
Coach Obuh further said that his reliance on some of the professional players was cut short due to experience because they would mess your programme up by not showing up when the game plan rests solely on them (professional players).
Obuh admitted that he had to take caution, talking of national call-up for Nigerian Players abroad as their availability can sometimes be shaky, the former Golden Eaglets coach to the 2009 FIFA U-17 World Cup said.
"I won't depend on foreign-based players for my programme at this year's AYC,". "I won't hand invitation to players who cannot guaranteed their availability for the championship. I will not want a repeat of Ahmed Musa's saga where the player had to shuttle between his club's engagement and playing for the country at the last AYC in South Africa,".
"My plan is to invite professional players to my team especially those who can deny themselves and sponsor themselves to play for the country. These players must however guarantee their availability.
"I won't like a situation where a player will be coming to the camp few days to the championship to pick shirt in my team. This cannot help the programme of a good coach. I prefer working with the home-based players for the AYC."
Nigeria will be clashing with Mali, Democratic Republic of Congo and Gabon in Group B of the AYC 2013.