A Federal High court in Abuja will on 28 January decide whether or not to grant the Economic and Financial Crimes Commission (EFCC) leave to furnish it with more facts on why the Delta State Government should not have a $15 million dollars bribe traced to the convicted former governor of the state James Ibori.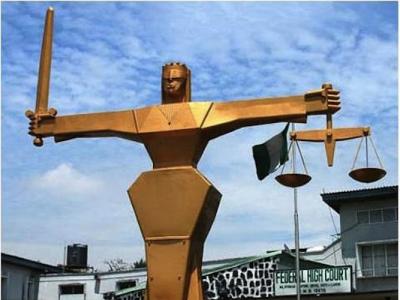 The anti-graft agency is alleging that once the money is released to the Delta State Government, it will have it transferred to the convicted ex-governor of the state to address his current ordeal at a London prison.
When the hearing resumed on the case, a heated arguments ensued between lawyers representing the EFCC and the Delta state government over claims by the commission that the state is pursuing a malicious and dubious interest in laying claims to the bribe proceeds.
The EFCC went further to declare in an application for leave that it needs more time to prove its claims that indeed the state wants the money in order to do the bidding of Mr Ibori who it said is bent on wriggling out of a London detention.
The Delta State counsel, the state's Attorney General and Commissioner for Justice, Charles Ajuyah, had vehemently refuted the allegations of the EFCC.
He further faulted the anti-graft agency for including claims that the state was paying pension to the ex-governor which he insisted was not true.
According to Mr Ajuyah the Delta State Government plans to use the money for infrastructural development.
The Court had on July 24, 2012, granted an interim order forfeiting the $15 million to the Federal Government.
The money had been kept in the strong room of the Central Bank of Nigeria as an unclaimed property since August 2007.
In seeking to claim the cash, the Federal Government had claimed that the said sum, "if left untouched and unspent in the state it was kept in the strong room since April 2007, may eventually be destroyed, defaced, mutilated and become useless."
As part of the interim order, the court had ordered anyone interested in the property to appear before it to show cause within 14 days why the final order of forfeiture should not be made in favour of the Federal Government of Nigeria.
As a result, the Delta State Government applied to claim the money, saying it belonged to the state.