The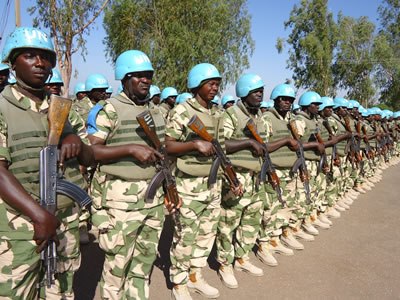 presence of Nigerian troops in Mali following the intervention of the French forces has elicited a sense of confidence that the war against terrorism in the West African country will soon be a thing of the past.
Channels Television's crew in Mali went to town to find out how the Malians feel about the arrival of Economic Community Of West African States (ECOWAS) forces in Mali especially the Nigerian contingent.
The general consensus is that Nigeria is key to the liberation of Mali from the various extremist groups in the country.
Judging by the sense of calm on the faces of the Malians, it is almost impossible to tell that the French-speaking country is under the threats of terrorism however beneath this calm lies a feeling of anger and disappointment at what is happening in the northern part of Mali.
The presence of the Nigerian troops in the territory has once again restored lost hope as many residents say this is an indication that the war on terror in Mali is nearing its end.
Citizens have offered prayers for the safety of the troops and that the operations will be concluded as quickly as possible.
Speaking with Channels Television's crew, Sidibe Dramanae, a young Mailian, expressed his gratitude to the Nigerian government for always playing the big brother role for fellow West African states.