Political scientist, Isuwa Dogo, a guest on Channels Television's breakfast programme, Sunrise Daily, has described the move by three major opposition political parties to merge into one as "absolutely wrong."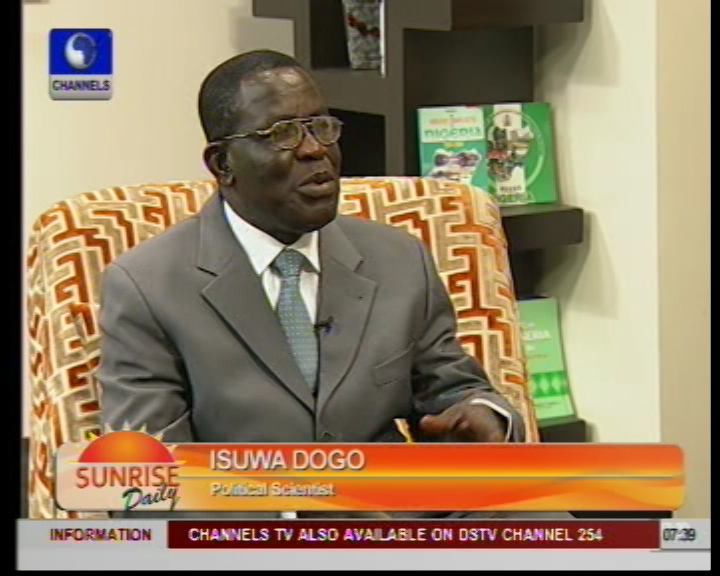 A 19 member merger committee has been set to work out the details of a proposed merger between Action Congress of Nigeria (ACN), All Peoples Political Party (ANPP) and Congress For Progressive Change (CPC).
While speaking on thesubject, Mr Dogo said that PDP and ANPP are the only parties practicing a semblance of Democracy and for any party to capture power, it should have an ideology which must be the driving force of such a party.
He said, "If different people have different ideological tendencies… if they have different views and aspirations as to what they want to do… how do we marry all of them together?
"The reason for doing this is certainly not because there is something wrong with their respective parties but is simply because they do not have a mission… no vision and that is why they do not have a destination," he said.
Mr Dogo stated the importance of a budding political party to articulate what is to be achieved.
He suggested that each party should go back to its drawing board and get the populace to believe in them as individual entities.
Mr. Dogo who vehemently opposed the merger questioned the need to form one and stated the proposed merger is for selfish reasons.
"The purpose is not to give Nigerians good leadership. It cannot work."