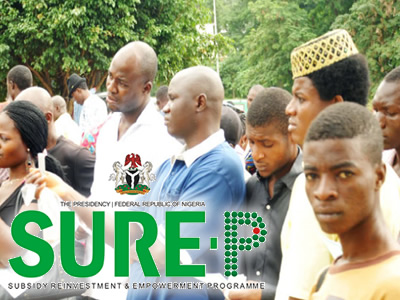 The Abia State Government has announced its plan to train 300 unemployed youths through the Subsidy Re-Investment Programme (SURE-P).
Under the programme, 300 young women from the three senatorial zones of the state are to be equipped with relevant skills for self-actualisation.
In her speech during the formal opening ceremony of the programme, wife of the state governor, Mrs. Mercy Orji urged the beneficiaries to make judicious use of the opportunity offered to them to acquire these skills, which include fish farming and poultry.
According to her, the training would help the women to be self-sufficient, reduce unemployment, create wealth while their contribution is also expected to boost the economy of the state.
The representative of the Chairman of the board of Abia State Subsidy Re-Investment Programme (SURE-P) Committe, Prof. Onwukwe Alaezi said the programme is aimed at educating, training and empowering women whom he described as nation builders.
The participants are expected to complete and submit monthly course work, maintain 100% class attendance and three-month internship with a relevant established organisation.