The Minister of Aviation, Stella Oduah on Monday said that the suspension place on Dana airline operation has been lifted and that the company can resume flights immediately.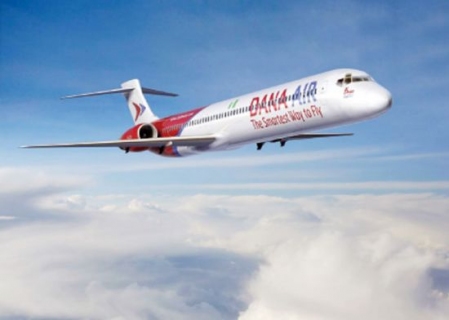 In a statement released by her Special Assistant on Media, Joe Obi, the Minister said the decision to lift the suspension of Dana operation was taken after a meeting between the management of the airline and federal aviation authority.
The statement reads, "Officials of the Federal Ministry of Aviation and the Nigerian Civil Aviation Authority (NCAA) met with the Management team from Dana Airlines today (Monday) in Abuja and deliberated on some safety issues in connection with the operations of the airline.
"At the end of the meeting, the suspension of the operations of the airline which took effect last Saturday was lifted. The airline is to resume normal operations immediately.
"However, the particular aircraft which had a snag over the weekend is to remain grounded until after its air-worthiness has been recertified by Boeing, the manufacturer of the aircraft."
The operating license of Dana Airline was suspended over the weekend after it was allowed to restart operations following a crash of one of its air crafts in June 2012 that resulted in the death of 153 passengers and 10 others on ground, the airline said on Sunday.
Dana was suspended, but was allowed to start flights again in September, despite an inquiry into the cause of the crash not yet being complete.