Court Stops NBA From Collecting New Practicing Fees
A Federal High Court sitting in Lagos has stopped the Nigerian Bar Association, NBA, from collecting the newly introduced practicing fee for lawyers in the country.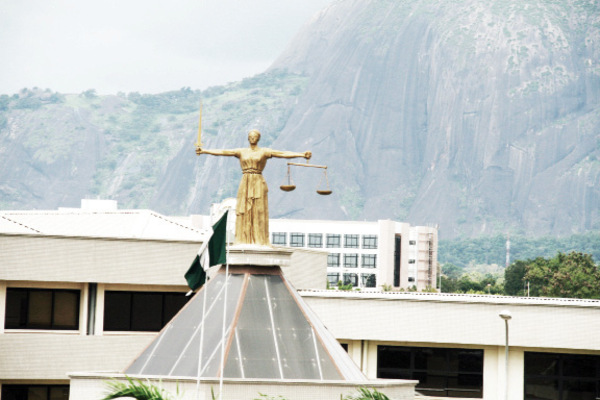 The court ordered the association to revert to the status quo, pending the determination of the substantial suit filed by some lawyers.
The national executive committee of NBA had announced the new rate of practicing fees, payable from 2013 and this generated ripples amongst lawyers, who said it was 250 per cent increment compared to the fees paid in past years.
Plaintiffs in the suit; Mr Seth Amaefule, Miss Amaka Aneke, Mr Celestine Nwankwo, Mr Charles Ola-Oni, and Mrs Tayo Arojo.
They had asked the court to make an order of mandatory injunction, compelling the defendants to continuously collect the fees as it were on January 1, 2012.
The plaintiffs also challenged the upward review in the practicing fees for legal practitioners in the country and averred that with the current fees regime, lawyers with less than five years standing at the bar, were now to pay N10,000, as against the previous fees of N2,000.
Presiding judge, Justice Rita Ofili-Ajumogobia, made the order, following an interlocutory application of injunction by the plaintiffs' counsel, Mr Tunji Gomez, praying the court to halt the collection of the new fees.
Counsel to the plaintiffs, Gomez, who moved the motion for application of the interim order, asked the court to grant the prayer of the plaintiffs and make an order restraining the NBA from collecting or enforcing the new fees regime. The plaintiffs averred in their motion that these fees were rather too exorbitant for some lawyers who cannot afford same.
Mr Gomez also asked the court to stop the defendants from sending text messages to lawyers, persuading them to pay the new practicing fee, until the case was finally determined.
Defendants in the suit are: NBA President, Mr. Okey Wali; General Council of the Bar; the Attorney General of the Federation, Mohammed Adoke, chairman NBA Lagos Branch, Taiwo Taiwo and the Chairman, Ikeja NBA, Monday Ubani.
In their response, the defendants urged the court to dismiss the suit as lacking in merit.
They argued that the plaintiff's suit had no legal basis and was merely aimed at wasting precious judicial time.
The court in a short ruling agreed with the submissions of the plaintiffs' counsel and granted their prayers, while further hearing was adjourned till May 30, 2013.