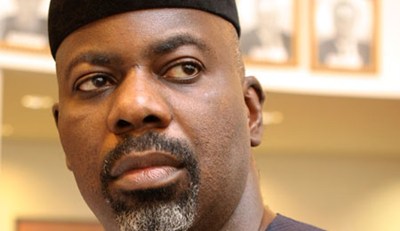 The Cross River State Governor, Liyel Imoke, on Friday called on Nigerians to reflect deeply on the life of Jesus Christ, who sacrificed all to redeem mankind.
The governor in an Easter Message asserted that it is only through selfless service and sacrifice to the fatherland can Nigeria attain the desired socio-political and economic progress.
"As the Lenten season ends to usher in Easter, let me remind you that we share a holy hunger for clarity about what is good and life-giving, and we yearn to re-focus on what is most central and important to move this country forward", Imoke said.
While urging Christians to use the Easter celebration which he noted is victory of light and life over darkness and death to cultivate the spirit of compassion and forgiveness, said only these virtues can help in the building of a strong, virile, indivisible and cohesive Nigeria.
He further urged Nigerians to embrace God's ever-new life with "every cell of our being, every yearning of our soul, and every muscle of our will."
Imoke added that for there to be a testimony, there must be trials and tribulations, while reaffirming the resolve of his administration to the development of infrastructure and human capacity in the state.