The chairman of the Presidential Amnesty Programme and Special Adviser on Niger Delta, Mr. Kingsley Kuku has said that no price is too high to pay to gain peace.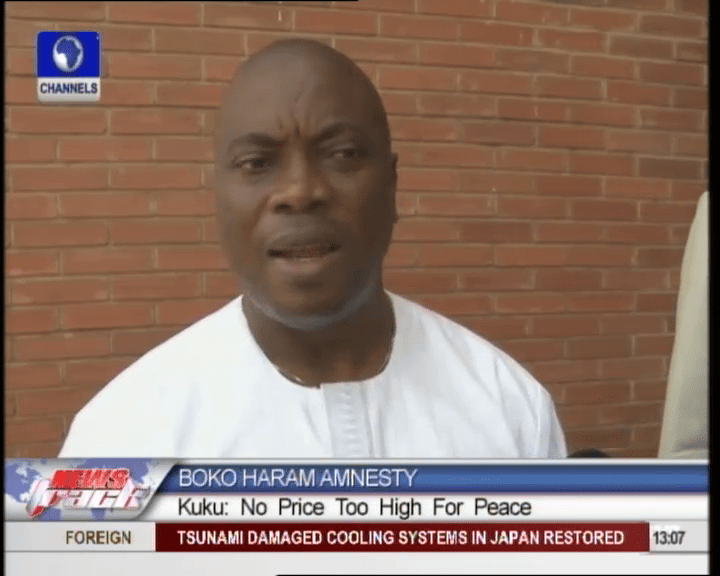 According to Mr. Kuku, setting up a committee is not the same as granting amnesty to members of the sect.
He added that no crime committed by anybody is too great to be pardoned.