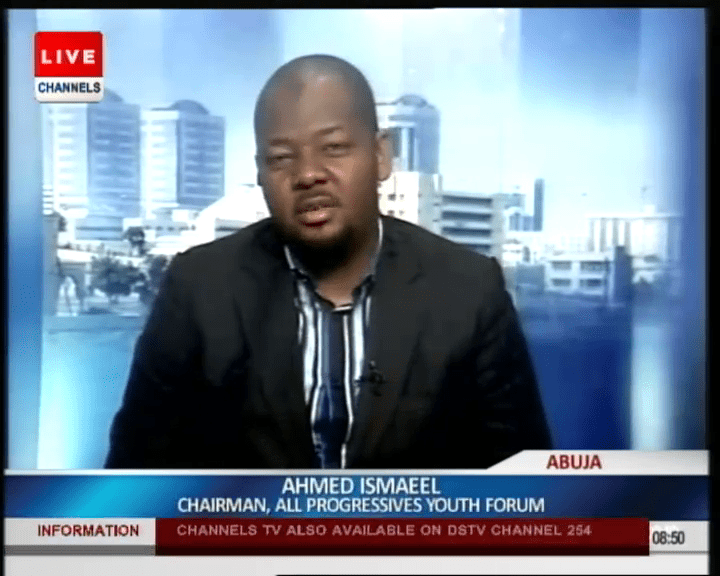 The Chairman of the All Progressives Youth Forum,  Ahmed Ismaeel, has hit back at the claims of Mr. George Ekeh, who claimed the merging opposition parties lack an ideological path because the "people that people the party are the same", saying the All Progressives Congress (APC) was borne out of an ideology.
Ismaeel said "A political party is supposed to be an institution of democracy, it is not a platform for those who are seeking political office, political job to come and realize his ambition. It is about the instrumentality of democracy, it is about the values of democracy and good governance and that is what APC is all about".
Ismaeel, who quoted a Hausa proverb which if translated, means "a market is not all about the shops but about the marketers (the buyers and sellers)", continued saying the party is about people joining to give the "Nigerians what they have been yearning for, that is good governance and quality representation".
He said the imbroglio they presently locked in with a rival group will surely come to an end and they (APC) will be registered as a political party. He said they were the ones who made the name and acronym "the national phenomenon that it is today".
Speaking further, Ismaeel said "INEC can do whatever they want but at the end of the day we shall be registered as a political party".