Press Freedom: We Don't Have A Democratic Govt – Journalist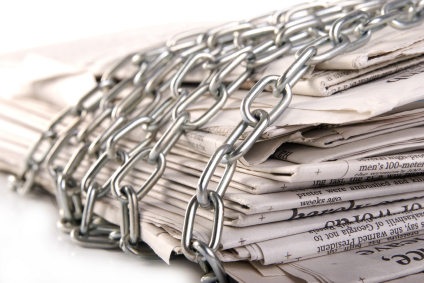 The Chairman Editorial Board, Vanguard Newspapers, Ikeddy Isiguzo on Friday said that Nigeria does not have a democratic government.
He made this known  while lamenting the many challenges journalists face, carrying out their duties.
Isiguzo made the statement, speaking about journalism in Nigeria in relation to the 20th World Press Freedom Day, on Channels Television's breakfast programme, Sunrise Daily.
He stated that "the world press day comes and goes in Nigeria because we think it is just a ceremony," and opined that it should be a day of 'sober reflections'.
In his opinion, Nigerian journalists should meditate on society's willingness to use the media and the broad opportunities they provide for development instead of just looking for headlines.
Speaking about a report by Committee for the Protection of Journalist in which Nigeria, which mentioned Nigeria as one of the  countries where journalists are routinely murdered without their attackers being convicted.
Isiguzo stated that Nigerians have been deceived into thinking there would be press freedom under a democratic government. He implied that the current system of governance is no different from military rule.
"If we have democratic government there will be more robust debates in the media so it's not a surprise we are on the list." He said.
He added that the delay in passing the Freedom Of Information Bill into law is indicative of the government's attitude towards fighting corruption.