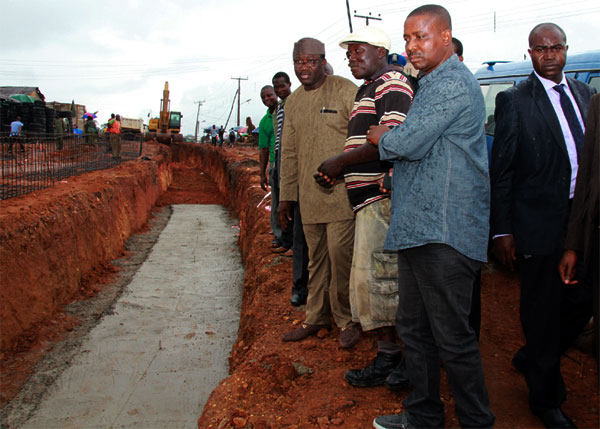 Ekiti State government has continued the demolition exercise of the road dualization project, the beautification of Ado Ekiti and recreational park which is in line with the transformation agenda of Dr Kayode Fayemi-led administration.
Speaking during the exercise, Commissioner for housing, physical planning and urban development; Remi Olorunleke said adequate compensation has been paid to the property owners since 2011 abut they have refused to relocate even after additional two weeks' notice were given to them.
Some also said they were not compensated.
Speaking while monitoring the exercise, the Commissioner for Physical, Urban and Regional Planning, Mr. Ebunlomo Awoyemi remarked that some of the structures are dangerous to human existence.
Mr. Awoyemi noted that the exercise is mainly to correct the non-compliance with Urban Planning of the state as well as to beautify the city.
He also said in order to achieve the objective of the agenda, all building plans of newly developed property in the state shall henceforth carry the seal and signature of a qualified architect in order for it toqualify for Government approval.
The Commissioner said further that property developers are to observe the minimum setback as prescribed in the Urban and Regional Planning Law of the State which is 20ft (6m) from the edge of the road for developed areas, 30m for state roads and 50m for Federal roads.
Awoyemi added that all property developers in the state, are to strictly observe all building codes and regulations. He however admonished owners of properties whose construction are not in compliance with the Urban Renewal Law to regularise them immediately.