Italy, Spain Clamour For Speedy Eurozone Banking Union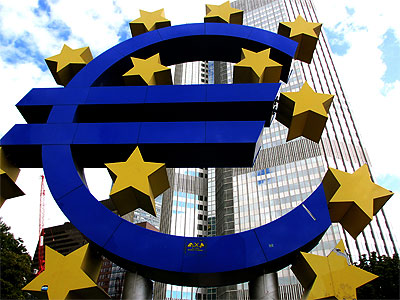 Spain's Prime Minister and his Italy's new Prime Minister Enrico Letta urged the European Union to take fast action to tackle high youth unemployment and to speed up the implementation of the euro zone banking union.
At a joint news conference where both ministers were present, it was agreed that a banking union, a fiscal union and political union need to move faster they hope that in the next European Council in June, a decisive step will be taken in the direction of the objective, particularly the banking union.
Letta described the banking union and youth unemployment as the main issues for Spain and Italy as he reiterated that a more solid banking system that can lend money at low interest rates to businesses, small enterprises and medium enterprises which are the core of the Spanish and Italian economy is needed.
He went saying "It's not possible that Europe decides on a banking union and then does not implement it."
Letta also reacted to the European Central Bank head Mario Draghi's concern that Europe's high unemployment rate could lead to public protests saying that his words confirmed that action needed to be taken.
"I think Draghi's words today confirm that Europe needs to act and we cannot miss this opportunity at the European Council in June, we mustn't postpone it to December, it would be an unforgivable mistake," he said.
The Spanish premier said the European Investment Bank could also do more to help businesses struggling to obtain credit.
"The European investment bank has the opportunity to help small and medium enterprises and this is also an issue we are fighting for.
Small companies in southern Europe have to pay much higher rates for financing than in other EU countries.