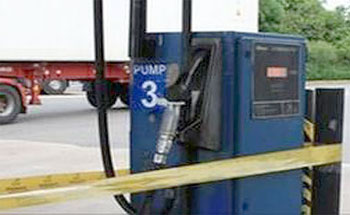 The Ogun State Government has lifted the embargo placed on approval and construction of petrol filling stations across the State.
The State government will however not hesitate to impose fines on those who failed to seek and obtain appropriate building plans before embarking on construction, apart from the normal assessment fees.
The Permanent Secretary Ministry of Physical Planning in the State, Town Planner Taiwo Megbope made this knwon during a building plan monitoring, verification and approval auditing exercise on filling stations in the State.
"Those who built petrol stations without approval would be penalized with additional assessment fee and those who deviated from the approval granted them would have to start the processing from the beginning because it would be regarded as null and void" He stated.
He said the essence of the verification and approval auditing exercise was to ensure that developers conform with the requirements of the urban and Regional Planning laws of no. 20, 2005 which stipulated that prospective developers must obtain development permit from the State Urban and Regional Planning Board before commencing any construction..
Megbope urged intending developers of filling stations in the State to seek building permit approval prior to commencement of construction, noting that anyone who is in doubt of the suitability of their site should approach his Ministry to obtain planning information approvals.
Also speaking, the Senior Special Assistant to the Governor on Physical Planning, Mr. Oladele Osifade said obtaining necessary papers before construction was paramount to prevent penalty or sudden closure of filling stations