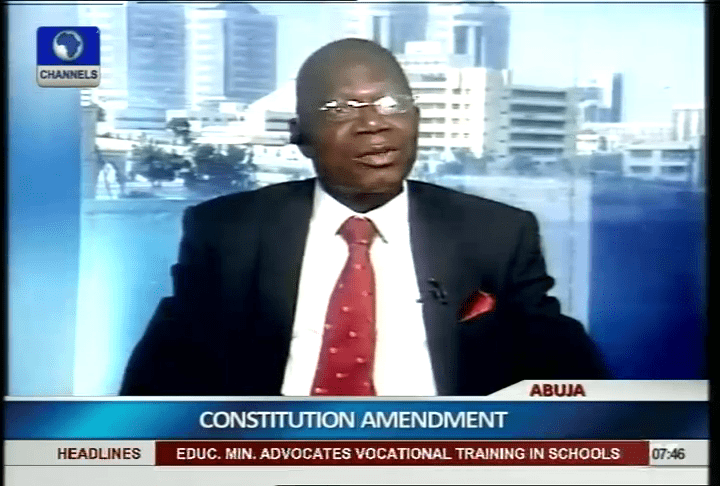 A public affairs analyst, Godwin Sogolo has advised that the proposed constitution amendment which calls for a six-year single term should accommodate President Goodluck Jonathan alongside serving governors, who may not be allowed to run for second terms, if the amended bill is signed into law.
While speaking on Channels Television's breakfast programme, Sunrise Daily, he described the proposed six-year single term for Presidents and Governors as "a good idea" but stated that the provision which excludes current office holders from the new arrangement is 'unfair' and would "create a problem."
The Senate committee on the amendment of the constitution, headed by the Deputy Senate President, Ike Ekweremadu, has recommended a six year single term for the president and governors. The proposal however, indicated that serving President and Governors will not benefit from the new proposal.
Mr Sogolo who applauded the move warned that "it will create a problem namely that the President and Governors who were elected under a constitution which gives them the option of a second term are now being excluded."
"I don't think that is fair" he quipped, adding that "it is unfair to exclude the incumbent… they should be given the option of six years which was the law under which they contested in the first place."
He argued that current office holders were voted in under the 1999 Constitution which gives them the benefit of running for second terms; hence they should be given the option to run for extra two years to make a total of six years (if the bill is passed into law).
He also advised that the recommendation by the Senate should be treated as a proposal and not be taken so seriously.