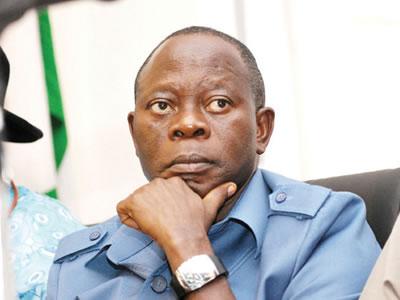 The Edo state Governor, Adams Oshiomole has said that for Nigeria to take his place as a leader in Africa, she must get her politics right.
To this effect, he disclosed that the African People's Congress (APC) was formed to give Nigerians a robust platform for informed choice.
Governor Oshiomhole said this while addressing the Igbo Community in Edo State during a courtesy call at the State House.
He said if a democracy is not capable of bringing about change of parties that form government at all levels "that democracy is not on course".
Using Ghana as a case stydy, Governor Oshiomhole said that the experience in the sister nation has shown that it is possible for the government to recognize the right of the people to determine who governs them.
"Nigeria cannot continue to play leadership of the African Continent if we don't get her politics right," he said.
The Edo State Governor while addressing the Ibos in the State said that his administration does not regard anyone or tribe as "settlers". He added that the government has also decided to abolish all discriminatory policies in the State.
The Chairman of the Ibo Community, Chief Luke Abbas commended the governor for employing Ibos and accused his Abia State counterpart, Governor Theodore Orji of chasing non indigenes from the state.