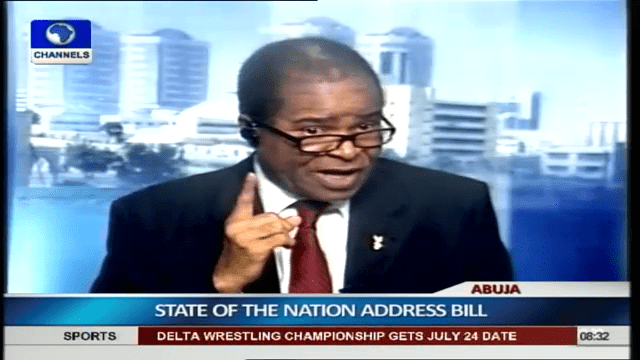 A legal practitioner and Senior Advocate of Nigeria, Mike Ahamba, has blamed Nigerians' belief in 'individual development' and not 'societal development' for the recent United Kingdom immigration policy which proposes a £3, 0000 visa bond deposit for Nigerian visitors.
Speaking on Channels Television's breakfast programme, Sunrise Daily, Mr Ahamba said the British government is doing what they think they should do but added that the policy is "not proper and is most unfair."
"If they don't want Nigerians in Britain, they should say so openly," he said.
He explained Nigeria has been exposed to such treatment because "we don't believe in ourselves, we don't believe in what we have and we don't want to improve on ourselves," which is why many citizens travel to the UK.
Mr Ahamba said Nigerians have messed up our country and that is why we want to go to other people's country. "That's why they are treating us like rags".
He noted that "in the 70's and 80's, they were begging us to come there", as he advised Nigerians and the government to stand against the policy.
The Senior Advocate of Nigeria also warned the federal government not to do nothing to escalate the situation as the policy is only just a proposal.
"What will make them stop is to make our country better, for us to stay in it" he said.