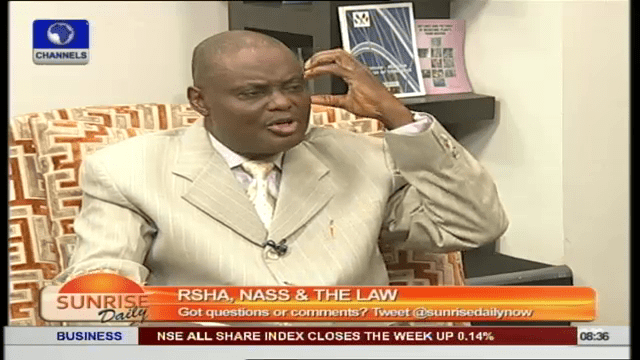 A public affairs analyst, Chima Nnaji, has described the Rivers Assembly crisis as a 'cocktail of misdeeds' on both sides of the divide, pro and anti Amaechi factions, adding that the investigation being carried out by the Inspector general of Police may not be genuine.  
"I'm not too keen about investigations in Nigeria because investigations sometimes are contrived to solve a problem whose outcome is already pre-determined".
Mr Nnaji disclosed this while speaking as a guest on Channels Television's breakfast programme, Sunrise Daily on Monday.
He described the political crisis in Rivers state which culminated in a fight in the state house of assembly as a 'total mess'.
Mr Nnaji said the best approach to take would have been for the majority of the lawmakers to ignore the minority which conducted a session impeaching the Speaker and suspending them.
The impeachment process, which was 'terribly uncoordinated' and in a 'haste' was also 'petulant' and 'uncouth', he said.
He called on the House of Representatives, the Senate and the Inspector general of Police to put things in proper perspective.
The IG should investigate the Commissioner of Police and commend him if he was doing his job professionally.