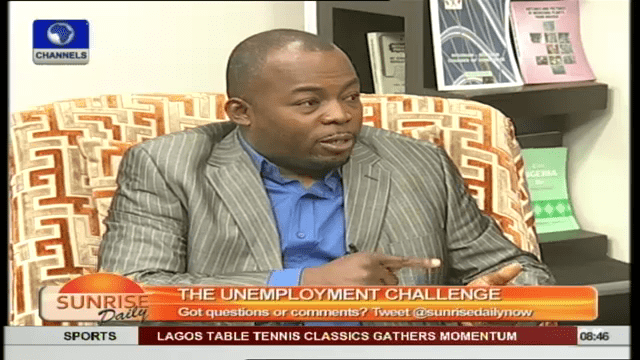 A human capital consultant, Michael Adeleye, has attributed the rate of unemployment in the country to the federal government and parents who rate students and graduates of polytechnics as second class in comparison to university students and graduates.
"Technical skills should be one of the basic fundamental areas where the government should look into," he said while discussing the unemployment challenge in Nigeria on Channels Television's breakfast programme, Sunrise Daily.
Although white collar jobs are scarce, Mr Adeleye said artisans can create employment but they also are hard to find in the country as a result of the state of technical education system in the country.
Many of the tilers, professional plumbers and electricians who operate in the country are foreigners, he said.
For this, the government, parents and general society are to be blamed. He added that there is discrimination between those who go to the Universities and those who studied in polytechnics.
He explained that both systems of education are set up for different functions in the economy. However, the Federal Government has concentrated more on university system which is phasing out the polytechnic system.
Asked if a boost in self-esteem on the part of students of polytechnics would help the situation, he said "self-esteem is something everyone should have" but pointed out that parents play an important role as 9 out of 10 parents would not want their wards to study courses like tiling or plumbing.