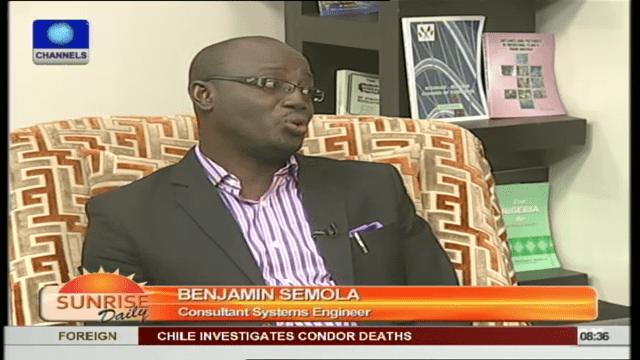 A computer consultant, Benjamin Semola has said that fight corruption is not just about taking pictures of corrupt incidents and putting it on social media platforms but about channeling it to the right source.
Speaking on Channels Television breakfast show Sunrise Daily, Mr. Semola, who described corruption as the use of entrusted power for private gain, stated that the level of corrupt practices obtainable before the advent of social media has reduced drastically.
He said right now Nigerians have used technology in getting involved with the fight against corruption, "it's not just that tool but the user of the tool if his not corrupt"
He mentioned that there also other devices that can be used to fight corruption with technology asides the regular devices (smartphones, iPad)
Semola said these devices can be bought in the open market and used. Such devices include "spy pen, spy button, pendant for ladies that have camera and some wedding rings that have camera".
He advised that these devices after being taken as evidence should be channeled to the right place.