Army Chief Berates Take-Over of Military Formations By Boko Haram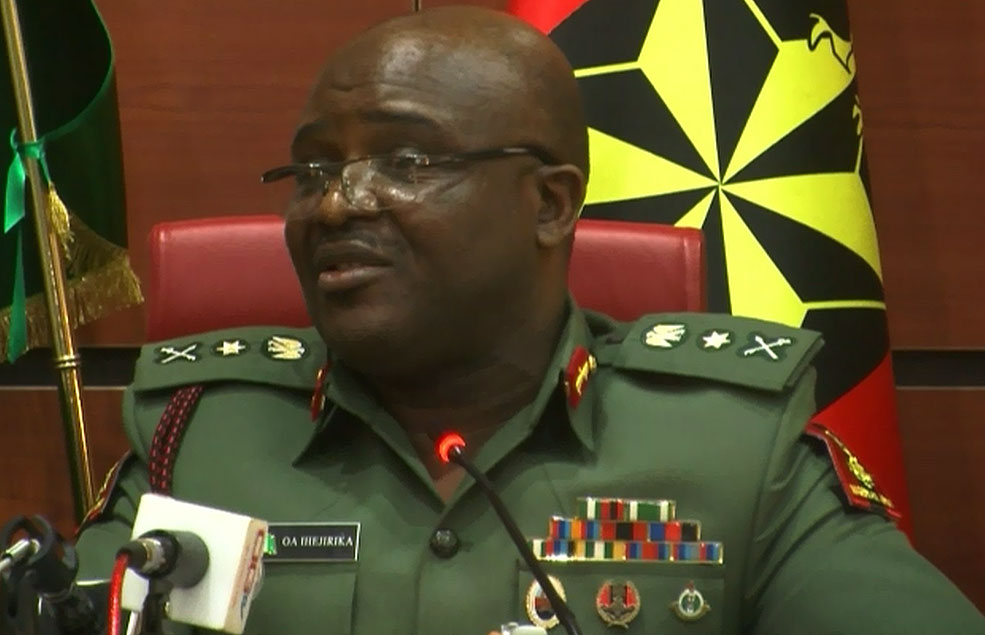 The Chief of Army Staff, Lt-Gen. Azubuike Ihejirika on Monday lambasted  Commanding Officers and Senior Army Officers  for relaxing too much  while their formations are being taken over by the  violent sect.
The  Chief of  Army Staff also faulted the mode of operations of the Army in the war against terrorism in the country, especially in curbing the insurgent  sect's activities in Yobe, Borno and Adamawa  states.
Addressing  participants at the  Second  workshop  organized for Commanding Officers from military formations  under the One  and Third Divisions of the Nigerian Army  as well as formations in the war-torn zone of Adamawa , Yobe and Borno states, in Kaduna, Ihejirika he urged the officers to wake up to  their responsibilities.
Earlier in an address, the General Officer Commanding, One Division, Major General Garba Wahab said the workshop is one of the series of strategies by the army to ensure capacity building of officers, while simultaneously brooding the knowledge of participants on inter agency cooperation in counter terrorism and counter insurgency operations.
He said the workshop is in line with the Chief of Army Staff's  effort  in transforming the Nigerian army to a force that will be able to meet the challenges of terrorism and related challenges.
The current insecurity in the country and ways to tackle it prompted these officers to gather in this auditorium to compare notes and share ideas. For five days, they would be here taking stocks of their successes and failures, and possibly make corrections.
The theme of the workshop which is 'building the capacity of Unit Commanders to meet  with the contemporary security challenges"  was specifically chosen and approved by army authorities  as a reminder to officers and men about their  personal and collective development.
The army chief made this disclosure shortly before a statement by the JTF Operation to Restore Order in Maiduguri released a statement saying the leader of the Boko HAram sect may have been killed in a gun battle in Sambisa Forest between June 30th and August 3rd.