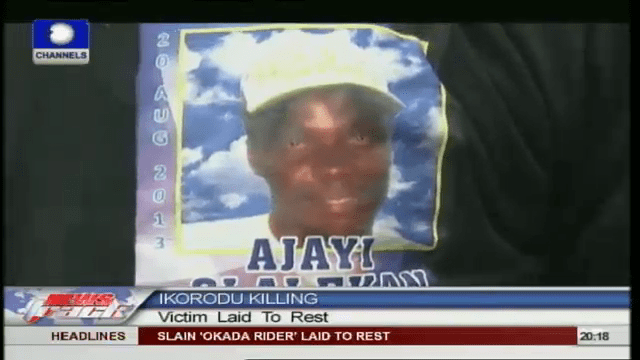 The remains of Olalekan, the motorcycle rider who was killed by a suspected policeman in Ikorodu on Tuesday has been released to his family members.
His corpse was brought to the Lagos State University Teaching Hospital (LUTH) on Wednesday for an autopsy.
A number of policemen were on ground at the Ogolonto Junction to lead the corpse, probably to control the atmosphere from being tensed, but plans changed within a wink of an eye.
The policemen were no more in sight as the deceased colleagues in black T-shirts with his picture on it, arrived the scene.
Most of them, including family members, broke out in tears at a glimpse of the 34 year old's body.