A legal practitioner Kenneth Odidika, has said that the crisis in Anambra state should not come as a surprise stating there are other parties' asides the Peoples' Democratic Party,(PDP) but that the best should be brought out to salvage the state.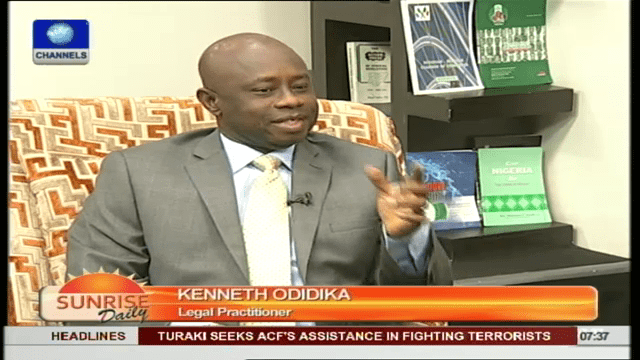 Speaking on Channels Television Sunrise Daily, Mr. Odidika added that the heat in Anambra is a strategy of making money, "people go to Anambra to make money".
Speaking on the developments in Taraba state, Mr. Odidika explained that the governor of Taraba state did what the law asked him to do, by transmitting a letter to the speaker, he said that the law doesn't say that the speak has to consider it.
He mentioned that the speaker doesn't have the right to call the letter a forgery, adding that the document has not been checked which makes them unserious.
He added that the governor has done what the law demands him to do.